TAKE CONTROL OF LOGISTICS WITH OUR EFFICIENT WAREHOUSE SYSTEM.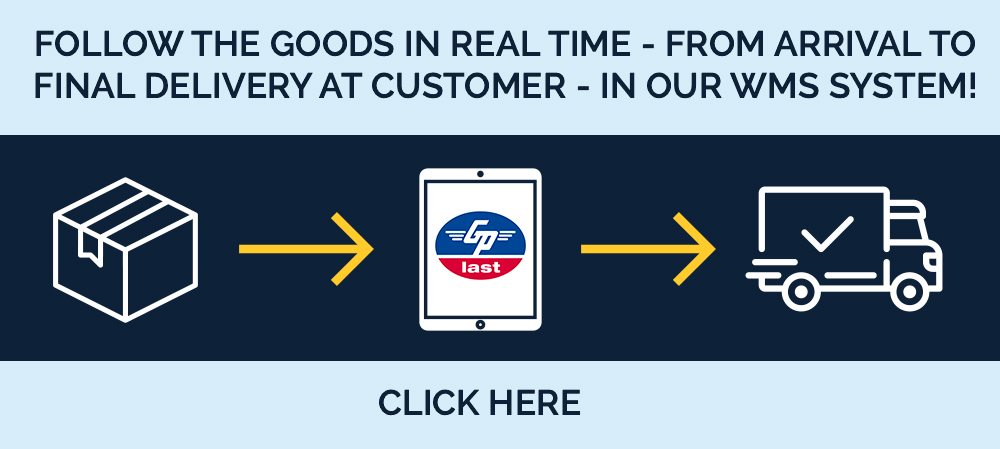 We have one of the best WMS (warehouse management system) on the market, which helps us keep customers' information easily accessible around the clock. It is a web-based system that can be easily accessed from any location, using any device (mobile, tablet or desktop). Via customer login or integration, you get full control of what is happening – in real time! The WMS has a modern interface and is easy to use. Of course, we offer introduction and training in the system for our customers.

Some of the functions you can do in the system:
Managing the customer register
Creating orders
Notify upcoming deliveries
See order status
See stock balances, including historical stock balances
Track and trace – track the products from the moment they arrive until they reach the end customer.

Do you want to minimize manual work and reduce sources of error?
To streamline your time use and logistics flow, we offer a range of integrations and APIs. Via integration or API, our WMS system works with your webshop (e-commerce system), your enterprise resource planning (ERP) or your transport system (TA or TMS) and automatically transfers placed orders. It simplifies, saves time and money.
Want to know more about how quickly you can get started?
Click here to contact us today!

The WMS can also handle functions such as
Delivery with or without a purchase order
Partial/joint delivery
Returns
Batch/serial number
Building mixed pallets
Stocktaking
Create invoice documents/invoice specifications
Create price lists per customer/contract management
Consignment note management